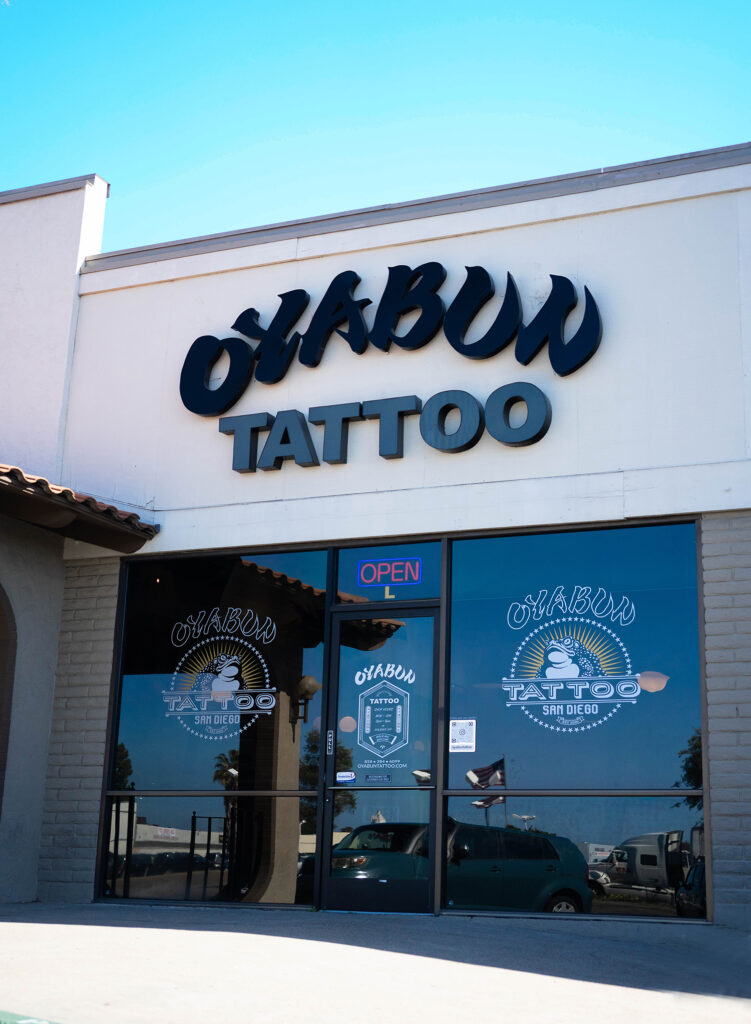 Yushi, who moved to Japan from Korea in 1999, accidentally became a disciple of a traditional Japanese tattoo master and entered the world of tattoos.
In the past and now, the world of traditional tattoos in Japan is a very secret world that is difficult to access, and it is not common for foreigners to become formal disciples and learn tattoos.
Immersed in the world of Japanese tattoo, he delved into the deep aesthetics, learned the meaning and tradition behind each design, and embraced the spirit of a professional tattoo artist.
Upon returning to Korea, he opened his own tattoo studio, working tirelessly to hone his skills while promoting the art of Japanese traditional tattoos. However, despite his growing love for tattoos and his rising fame, he faced societal disdain towards tattoos due to deeply rooted conservative culture and the legal prohibition of tattooing in Korea.
Labeled a criminal, Yushi realized that pursuing his dream would be challenging in Korea. Thus, he made the life-changing decision to head to California, where he believed his tattoo skills and ambitious dreams would be embraced in the land of freedom of the custom culture.
Over the years, the young man who first learned the art of tattooing in 1999 has grown into a master-class tattooist with 24 years of experience. 
In 2020, amidst the COVID-19 pandemic, Yushi and his wife Yuli finally realized their dream and opened 'Oyabun Tattoo,' a legal tattoo shop in San Diego, California.
Modern tattooing extends beyond mere engravings of family names or memorable symbols. It serves as a powerful means of expressing one's style, taste, and identity to the many people encountered throughout life.
Having witnessed countless poorly executed Japanese-style tattoos or subpar inkings at various places, such as on the road, at the beach, or at the gym, Yushi, with his discerning tattoo artist's eye, yearned for more people to experience the beauty of proper traditional Japanese tattoos, enabling the inked individuals to lead confident and extraordinary lives.
To achieve high-quality tattoos, professionalism is paramount. It requires constant study, hard work, artistic talent, and significant time investment solely dedicated to perfecting the craft. Motivated by this desire, Yushi established Oyabun Tattoo with the aim of assembling a team of tattoo artists who share his passion, dedication, and madness for tattoos.
Thus, the tattoo artists at Oyabun Tattoo are meticulously selected by Yushi. Through countless hours of passion and devotion to their craft, they strive to make their tattoos shine even more brilliantly amidst the sea of ink flooding the world.
In the spirit of 'Irezumi', a historic form of Japanese tattoo, we tirelessly work towards pushing the envelope, reinventing intricate craftmanship from the East in perfect harmony with the Western sensibility. It is no accident that our studio is named Oyabun, and it means 'the boss' in Japanese. Our mission is to bring out the boss in you, so you can be bold, expressive and unapologetic to the world.
Contact us today to schedule a consultation and learn more about how we can help you create a tattoo that you will cherish forever.